Munster, Indiana is located at a point of the ancient shores of Lake Michigan which is today Ridge Road. Munster is known as "The Town Along the Ridge."
The Potawatomi Indians were the earliest known inhabitants of the area. Although a village did not exist in what was to become Munster Town boundaries, a trail along the dry sandy ridge now known as Ridge Road was well traveled by the tribe.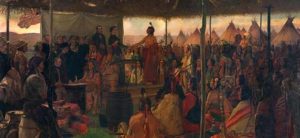 Downtown Munster, the town hall, police and fire departments, Munster's Centre for the Visual and Performing Arts, the Munster 46321 post office, the Chabad House, and the first and only "Munster General Store" are located on Ridge Road.
In the late 1600's and early 1700's what is today Munster was part of a French territory. In the 1760's the British claimed the land where the Potawatomi lived part of the British Empire. Twenty  years later George Rogers Clark overran the British claiming the land for the new and Independent
country known as the United States of America. In 1828 the American Government relocated the Potawatomi Indians the Oklahoma territory.
As the Indians began to dwindle pioneer settlers began to inhabit the area which would become Munster. Munster was a farming town and notable for railroads and the well-traveled Ridge Road.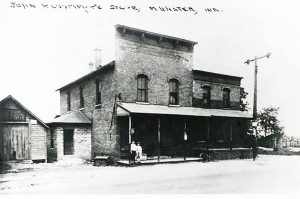 The Monon Railroad established by Allan and Julia Brass
Munster, Indiana was referred to as Strathmore on early railroad maps as workers would tirelessly tie "one strath more."
A young man from the Netherlands by the name of Jacob Munster opened Munster's General Store, complete with a U.S. Postal "station" in the back.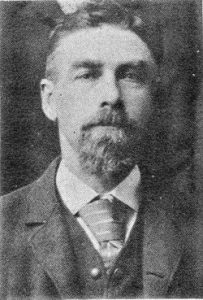 Jacob Munster previously known as Jacob Monster
The local farmers and settlers would use the postal station and it soon became a United States Post Office which had the name not of Strathmore Post Office, but the Munster Post Office because it was located in Jacob Munster's General store.
More and more people moved to the "Munster" Area, and in 1907 Munster was incorporated as a Town with 76 residents voting "yes" for the incorporation and 28 votings "no."
Munster soon became a booming town that attracted many people. Munster saw difficult times through the rough years of the Great Depression and the World Wars like many other new towns in America.
Today Munster boasts an excellent school system. All five Munster Public Schools including Munster High School are recognized Indiana Blue Ribbon schools and have been awarded five star ratings.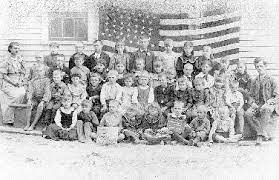 Munster High is one of seven schools from Indiana on Newsweek's 2006 Top Schools list.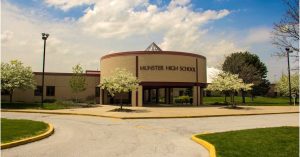 Munster is home to the Community Hospital, The Centre for Visual and Performing Arts, The Northwest Indiana Times Newspaper, Pepsi Cola Inc. Lake Co., high class residential real estate, and a high quality of life that bolsters the town's reputation as one of the most desirable communities in southern Chicagoland.